SEX OFFENDER MOBILE APP FOR ANDROID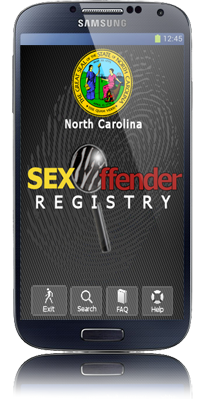 The North Carolina Department of Public Safety is offering a free NC Sex Offender Registry app for Android
®
(version 2.2 and higher)
.
The app makes information mobile, using GPS information to map where offenders live wherever the mobile devices goes.
Users can also search by address, and get e-mail alerts to track specific offenders.
The app was developed by the department's information technology department and uses the SBI Registry information as submitted by county sheriffs.